Where To Put Keywords When Writing Posts For Better Rankings? Keywords are crucial in SEO.
The aim and objective of all bloggers are to rank higher on search engines and to make money from google adsense.(But the most wanted one is to rank higher on Search Engines Because It Drives Organic traffic to the blog Everyday).
Recently, A Blogger bought Samsung Galaxy s8 Plus, From Adsense Money, Even one is happy for him.
Even me, I felt impressed when I saw it with proof.
so without any doubt, Blogging is one of the best ways to make money online.
Search engines like Google, Bing, Yandex, And Baidu.
According to Lifewires, Google is the most visited search engines, therefore some bloggers based on google search engines.
Google is really trying anyway, they make Google Adsense, Google Adwords, Google Keyword Planner And Others.
Google has really tried for the bloggers, to be sincere.
Some bloggers even do say: If it is possible they will rank for just a keyword, they will be happy.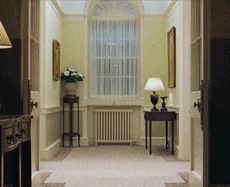 So after you ranked you get organic traffic from search engines, from different countries, different Laptop, different people and others.
Now let get started……
Where To Put Keywords When Writing Posts For Better Rankings
After doing keyword research, the next thing is the keywords placement.
As you keep doing keyword research, you have to note the most searched keyword with low competition.
If you notice professional bloggers, they take time before updating their blog.
Some people when using the money to market their posts so that it will rank very well on search engines.
The secret you should know is that a post doesn't contain a keyword.
Do the sentences sound strange?
It is true, even if you don't do keyword research, some keywords will be in the post, but the best is do keyword research to know the most searched keywords with low competition and put them inside your posts.
That the main reason why I decided to bring up this post.
If you're an observant, you will see that those professional bloggers posts get more traffic from the search engines, because their posts contain plenty keywords.
That the main reason, they spend money on their posts, so that they will rank on the first page on search engines.
Now let me give you the place you can post your keywords:
1. Keywords In Post title
Post title? This is the title of your post, before writing your post title, one of the things you have to do first is keyword research.
Ask me why?
The reason is that if you want to rank on the first page and first position for a keyword, the keyword must be in the post title.
Don't understand?
Check this for instance:
Example of a post title is: How To Create A Blog And Make Money With It
The post title contains two keywords, they are Create A Blog And Make Money.
Another point is that we all know the post title is what will show on search engines, so the keywords have to be there.
So you will make the post title catchy and meaningful.
Some bloggers love to write gibberish post titles, and that is very wrong.
You can read my posts related to post title:
2. Keywords In Paragraphs
According to Wikipedia; A Paragraph is a distinct section of a piece of writing, usually dealing with a single theme and indicated by a new line, indentation, or numbering.
If you are using Yoast seo plugin, for your WordPress blog, you will see that, it always tells you to put your keywords in the first paragraph of the post.
The reason is that at times search engine takes the first paragraph as the meta description.
You have to make sure keywords are in all the paragraphs.
I don't mean you should spam the post with the keywords, Note that Because Google is smarter than you do.
They will know if you actually spam with keywords.
So you put the keywords wisely.
3. Keywords In Image Titles And Alt Attributes

Image title simply means the title of the image, it can be in .jpg or .jpeg form. The best way to write the image title is= Post title.jpeg.
Don't understand? I mean.
If the post title is: How To Create A Blog For Free, The Image Title should be; How To Create A Blog For Free.jpeg
Your keywords must be in the image titles and alt attributes even in the captions, it also helps for better rankings of the particular keyword.
As we all know, Googlebot cannot see images, but with the aid of image alt attributes, that is possible, are you doubting?
Check the meaning of the image alt attribute: The alt attribute provides alternative information for an image if a user for some reason cannot view it.
Thank God, I'm right, if I am not am sure, you guys will try to send me to the village.(Lol).
Another point is that if you add images without an alt attribute if you are Yoast seo plugin user, you will notice that it will bring yellow, which means GOOD, so after adding the alt attribute, it changes to Green, Which means VERY GOOD.
4. Keywords In Meta Description


According To Yoast: The meta description is a 160 character snippet, a tag in HTML, that summarizes a page's content. Search engines show the meta description in search results mostly when the searched for phrase is contained in the description. Optimizing the meta description is a very important aspect of on-page SEO.
So without any doubt, The Keywords have to be in the meta description.
According to a post I read about meta description, you can put other keywords that aren't in the post inside the meta description.
But mind you, that is called spamming, it is even having disadvantages, one of it is Increase In Bounce Rate.
If the people don't see what they are looking for they will leave the blog angrily.
5. Keywords In Link
Link? I mean the links inside the posts.
A typical example is:
Read :Beginners Guide To SEO .
You have to make sure the anchor text is meaningful and contain at least a keyword.
What is anchor text?
Anchor text is the clickable text in a hyperlink. SEO best practices dictate that anchor text is relevant to the page you're linking to, rather than generic text.
So you have to make sure the anchor text is cool.
Note: This is based on my observation, I was redirected to a blog on google when I searched for a keyword, the most surprising thing is that the keyword isn't in the post title, paragraphs, image title and alt attribute, meta description and others.
Conclusion
Hope You Enjoy This Post?
Is it helpful? If yes, I will like to get this feedback from you.
If you can do this am sure you get more traffic from search engines.
Don't forget to share this.
Goodluck!!!