[dropcap]T[/dropcap]o create a self-hosted WordPress blog or self-hosting websites is simple but needs money.
You will need some things for this, and those things scare people and some bloggers on Blogspot platform.
This will also cover how to move from Blogger to WordPress.
Example Of WordPress Blog is This My blog, Gurusfound.
Bloggers and some websites created their blog using wordpress.com, and they thought they are having their WordPress blog.
Hmm, I can't say they aren't right, but there are differences between the both.
And Am ready to tell you that now.
Differences Between WordPress.com And WordPress.org
There are many differences why people choose wordpress.org and leave wordpress.com, I will give you the reasons.

WordPress.com vs WordPress.org—What I chose and why
I chose wordpress.org because of many reasons, I also used wordpres.com before, where I faced many challenges on wordpress.com like plans, and i can't use the domain name of my choice and others.
FAQ on WordPress.com And WordPress.org
1. Should I use WordPress.com or WordPress.org for business?
For business, I definitely advise you to use WordPress.org  because you want to portray a professional image to your clients and the general public, You can also use static and blog front page, WordPress.com is just not going to cut it.
2. Should I use WordPress com or WordPress org for blogs?
It depends on how serious you're about your blog. If you're blogging as a hobby with no plans to expand or monetize, WordPress.com might be fine. But if you have more ambitious plans for your blog, then I advise you to use WordPress.org.
3. Which is best, WordPress.com or WordPress.org?
In my opinion, WordPress.org win hands down because of the extent of customization you can do. As outlined above, WordPress.com is rather limiting.
4. Which is free, WordPress com or WordPress.org?
WordPress.com's basic package is free but its premium package is $99/year. As for WordPress.org, you can download it for free but you'll need a domain and hosting which costs a few dollars per month/year.
so now after knowing the differences, let get started.
Note: If you are a blogger, that is not having a lot of money, don't join this WordPress, because it is somehow costly, you can still keep using blogger.
And if you think you can cope, you can join WordPress.
How To Create Self-Hosted WordPress Blog With Video Tutorial
Ooh, The Tutorial will soon start, we are in class now, so keep quiet and be focused, after knowing this, you can start making money with it.
To create self-hosted WordPress blog, there are some things you need, I am going to give you the requirements and where to get them.
Requirements Needed To Create Self-Hosted WordPress Blog
The two things needed are:
Web Hosting
Domain.
Now, Let me brief it for you.
1. Web Hosting
This is popularly known as hosting, it is is a service that allows organizations and individuals to post a website or web page on the Internet. A web host, or web hosting service provider, is a business that provides the technologies and services needed for the website or webpage to be viewed on the Internet. Web sites are hosted or stored, on special computers called servers.
According to Wikipedia: A web hosting service is a type of Internet hosting service that allows individuals and organizations to make their website accessible via the World Wide Web.
Where To Get Hosting
There are a lot of companies out there that sells hosting, but I have a post on the free hosting companies, but the free hosting isn't advisable to use.
You can use free hosting to test WordPress and see how it works.
so I will give you where to get hosting now, you can just choose anyone of your choice, I will share the cheapest out of all because we are bloggers who get $100 from google Adsense monthly(Lol).
The Companies are listed below with some details about them.
Namecheap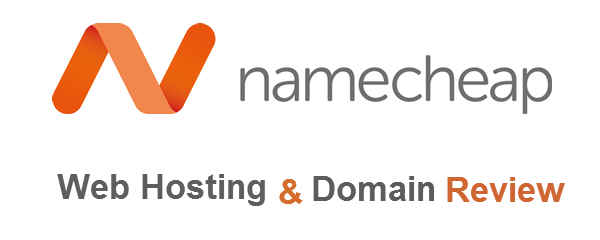 This is an ICANN accredited registrar, which provide services on domain name registration and offer for sale domain names that are registered to third parties. It is also a web hosting company, based in Phoenix, Arizona.
I am currently using Namecheap hosting on my blog, so I stand as the guarantor between you and Namecheap.
New bloggers who love the blog use that, it is
You Can Buy Hosting from Namecheap, By Clicking, Get Hosting From Namecheap.
Godaddy
GoDaddy Inc. is an American publicly traded Internet domain registrar and web hosting company. As of May 2017, GoDaddy has approximately 17 million customers and over 6,000 employees worldwide. The company is known for its advertising.
Some people use this, it is also good, but it is somehow costly.
Bluehost
Bluehost is a web hosting company owned by Endurance International Group. It is one of the 20 largest web hosts, collectively hosting well over 2 million domains with its sister companies, HostMonster, FastDomain, and iPage.
From This company name you should have to know that it is a hosting company.
Others Web Hosting Company Includes:
2. Domain
In a nutshell, a domain name is what you enter in the browser, that will be redirected to the websites/blog attached to.
There are two types of the domain, they are free domain and custom domain, the example of free domains are .ml, .ga and others while custom domains are .com, .net and others.
You can use free domain and custom domain to create self-hosted WordPress blog.
There are a lot of companies that sell domains.
The name of the companies are listed below:
Now, After getting the requirements, you are good to go.
How To Create Self-Hosted WordPress Blog
So Now we want to start.
Make sure where to buy domain and hosting is the same, and if it is not, that will take some step but no problem let me tell you what to do.
web hosting companies will ask you to buy or transfer a domain.  so if the domain isn't bought from the hosting company, you will need to transfer it, that is simple, they will teach you that before the cpanel.
If you want to add another domain to the hosting and hosting are not the same, you need to change the nameserver of the domain to the hosting's own.
All hosting company has theirs.
To change the name server is simple, you can just search this on google:
How To Change WHEREYOUBOUGHTDOMAIN Nameserver

What is the nameserver of WHEREYOUBUYYOURHOSTING.
Just put the nameserver of the hosting brought to the domain's own, and you wait for an hour, at times, it takes minutes for it to propagate.
so after changing the name server, you need to add the URL to the hosting, so I will start from theirs.
Follow all the steps below to create self-hosted WordPress blog:
Step 1
Login to the hosting cpanel(You will be given this from the hosting company) the URL to the cpanel will be your domain name/cpanel.
Eg.. Gurusfound.com/cpanel
After login in you will click on softaculous app installer or softaculous (Depends on your hosting cpanel setup) but for Namecheap, it is softaculous app installer.
Step 2
Then you see a lot of things there, Yes, that is true, we aren't having WordPress only, we are having Joomla and others too.
But you will click on install WordPress
After Clicking on install, it will redirect you to where to choose, the website/blog details.
Step 3
So now you have to fill the blanks there with your on build website details.
Software Setup
---
If your site has SSL, then please choose the HTTPS protocol. : This means if your domain or hosting supports https://, you can choose https as your answer there, but if you aren't sure you will use HTTP://.
Please to choose the domain to install the software: You may be having many domains in your hosting, so you can choose the one you want to use.
The directory is relative to your domain and should not exist. e.g. To install at http://mydomain/dir/ just type dir. To install only in http://mydomain/ leave this empty: This should be left, don't put anything there.
Site Settings
---
Site Name: Just put the name you want for your blog, e.g Gurusfound.
Site Description: Just A Short description of your blog, eg Teaching Bloggers SEO, and Blogging.
Enable Multisite (WPMU): You can leave that as default.
Choose Language
---
Select Language: Just take the language you want for your blog, but my default is it English.
Leave the rest by default, then go to select theme, you can choose any theme of your choice, don't be panic, you can change it later.
After then you scroll down to install, then you put your email below it, the many purposes of it is that the login details of the website/blog will be sent to the email.
The next page you will redirect you will show the statistics of how it is installing, it takes some minutes, at times seconds, it depends on your internet connection.
After then it will bring you to a page that will show, that it has been installed.
Congratulation, You have successfully Create A Self Hosted WordPress blog.
WordPress Site
WordPress Dashboard
Conclusion
Now, You have a self-hosted WordPress blog, did I deserve a comment from you?
if you are on WordPress platform, you have to be serious, especially those using monthly host payment, so you have to be serious about your blogging career, and may God help us.
Don't worry, you are going to enjoy wordpress because everything is done with plugins, so don't worry about coding.
Don't forget to share this on facebook and google plus, don't forget to tweet and stumble this.