Wanna Increase your blog/websites traffic? This guide is for you.
Do you worried about my title? We are going to 2018 soon, just a month left.
Bloggers have found it hard, to drive traffic to their blog.
Without Traffic, No Revenue.
The Quote Up there was formed by me, am not saying this to be proud of it, just letting you know.
What I meant was, I haven't seen any blogger saying that, so I am the first person.
That comes for celebration right? Subscribe to my newsletter and get the Yoast SEO premium For Free.
Though everyone is blogging for money because if you don't earn money from blogging, people will convince you that you are not getting money from what you are doing, then why are you doing it.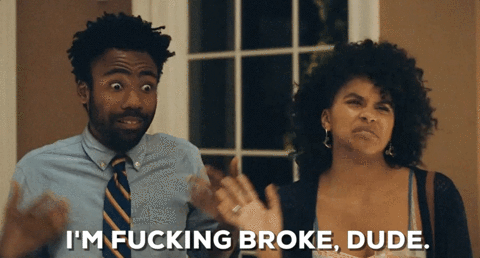 They will tell you to go for alternatives.
Remember you have to do subscriptions with money, you have to renew both hosting and domain, so where will you get all the money to do all this?
Some bloggers didn't have Adsense Neither Affiliates Programs On Their blog.
The question is how are they making money on their blog?
The answer to the question is; it's true that they don't but believe me they have many services, that will be rendered to other bloggers.
Example of the services are; Building a Theme from scratch, SEO, Building Websites for them and others.
Like seriously, if you aren't a blogger, the word traffic will sound strange to you.
some will even think it is the road traffics.
Now l let me give you the meaning of traffic in blogging, not generally.
What Is Traffic In Blogging?
Traffic simply means the headcount of viewers, people, and visitors on your blog, it is used to make money from blogging with the usage of Google Adsense.
The traffic is very important for any blog/website. Being new bloggers, you need to understand the optimization methods to give a quality to readers and as well as search spiders for crawling and indexing.
So am going to teach you the way to get traffic to your blog/websites.
Importance Of Traffic In Blogging
There are benefits of traffic in blogging, given by many people, but I will also give you mine to add to theirs, a blog without traffic will be like a graveyard.
The benefits  are listed below:
1. Make Money: As I said earlier, without traffic, the blog will be like a graveyard, so it is also used to make money from blogs/websites using ads network that pays per click, and if you don't have traffic, who will click the ads? and if you are clicking by yourself using the same IP address, you will get banned.
2. Comments: Do you know that if you are having traffic with quality post, you will have comments? To get a comment on blog normally, you need a quality post, but when you are having a quality post but no traffic,  you can't get a comment.
3. Reputation: According to how traffic is defined for you: Traffic simply means the headcount of viewers, people, and visitors on your blog. So when you are having traffic, that means people are visiting your blog and as people are visiting and they are learning from it, they will invite your blog to their friends, and through this, you and your blog will become popular.
Disadvantages or Effects Of Traffic
This is funny, I said this already: without traffic, no blog, So there is no disadvantages/negative effect of traffic on blog and websites.
How To Increase Blog Traffic In 2018; Must Read By Serious Blogger
Yes, Glad am here, this is our main deal for today.
I will try all my possible best to show you the way to increase your blog traffic, so continue reading.
Some bloggers keep spamming with their links on WhatsApp, they thought all bloggers will click their links, it is not all bloggers that clicks others links, I only share my links to WhatsApp to inform my viewers about my new post.
To Increase your blog traffic.
Read The Following Things:
1. Social Media
Social Mei
Social Media shouldn't be strange to the non-bloggers, talkless of bloggers, it is one of the best ways to drive traffic and comments to your blog.
Example of social media where you can share your posts are;
Note; I'm not mentioning WhatsApp because it isn't where you can get traffic, though you get smaller amount of traffic there if you share in facebook groups of 238,000members, at least 1000 people will click if the post is helpful.
2. Forums
A forum is an area where users share thoughts, ideas, or help by posting text messages. Forums are different from chat because it is almost never live and can be read at any time.
When sharing a post to forums, you get two things, the two things are backlinks and traffic, so there are some forums you can keep sharing your posts too, the forums are here.
Don't spam the forum because your post will be reviewed by moderators and if they detect any spam link, they will remove the post from their forum, so post wisely.
3. Building Email List
An electronic mailing list or email list is a special use of email that allows for widespread distribution of information to many Internet users. It is similar to a traditional mailing list – a list of names and addresses – as might be kept by an organization for sending publications to its members or customers, but typically refers to four things:
a list of email addresses,
the people ("subscribers") receiving mail at those addresses,
the publications (email messages) sent to those addresses, and
a reflector, which is a single email address that, when designated as the recipient of a message, will send a copy of that message to all of the subscribers.
Don't worry, I will soon write a post on how to create an email list.
4. Search Engine
A Search Engine is really a general class of programs, however, the term is often used to specifically describe systems like Google, Bing, and Yahoo! Search that enables users to search for documents on the World Wide Web.
Example Of Search Engine is Google, Bing, Yandex, And Baidu.
This should be that first that will be given to you, but to get traffic from search engine takes time, and it needs a patient.
Bloggers get the numerous amount of traffic from search engine, if you are ranking on the first page for a keyword, you will get a lot of traffic from that both day and night because as people are searching it, they will keep coming to your blog.
You can click here to read all my post about the Search engine.
5. Advertisement
Advertising is an audio or visual form of marketing communication that employs an openly sponsored, nonpersonal message to promote or sell a product, service or idea. Sponsors of advertising are often businesses who wish to promote their products or services. Advertising is differentiated from public relations in that an advertiser usually pays for and has control over the message. It is differentiated from personal selling in that the message is nonpersonal, i.e., not directed to a particular individual.
You can put your advert on Naijaloaded if you are an entertainment blogger, and tutorial bloggers can use others big blogs.
This is good for all bloggers, even I will place my advert on nairaland soon.
Nairaland.com is a very big forum in Nigeria, the forum is very good to the extent that, there is everything you want there about technology, entertainments, politics, careers, and others.
The forum is really making it,  it has the number of people login in every second.
Conclusion On How To Increase Blog Traffic
I think you really enjoy reading it?
Learning never stops, you can also google search for more.
With this am sure, your revenue will increase.
These are the best way you can use to get traffic to your blog, does this post deserves a comment from you? don't forget to share this on Facebook and google plus.