To Buy Custom Domain Is very simple, you need to fund your bank account before you can do this, without having ATM, You can't buy a custom domain.
There are some companies that accept bank transfer to buy a custom domain but it takes time before they reply to you.
But if you use the ATM, you will get your domain after you pay them immediately.
According to what is given to you as the post title: How To Buy And Redirect A Custom Domain On Namecheap, so let me try to break some thing there.
What is Custom Domain?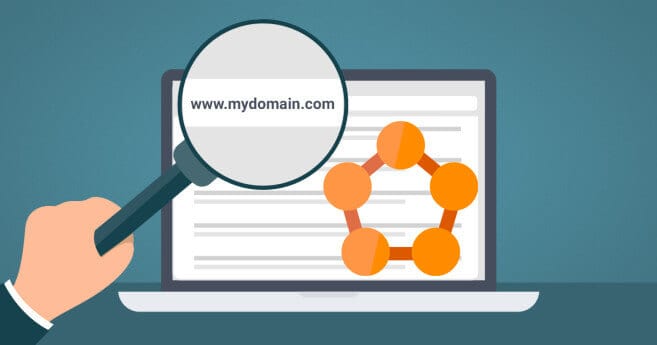 According  To Wikipedia: A Custom Domain/Domain name is an identification string that defines a realm of administrative autonomy, authority or control within the Internet. Domain names are formed by the rules and procedures of the Domain Name System (DNS). Any name registered in the DNS is a domain name. Domain names are used in various networking contexts and application-specific naming and addressing purposes. In general, a domain name represents an Internet Protocol (IP) resource, such as a personal computer used to access the Internet, a server computer hosting a web site, or the web site itself or any other service communicated via the Internet. In 2017, 330.6 million domain names had been registered.
A Custom Domain Is What You Type into your browser to visit any blog or website.
Examples Of Custom Domains Are .com, .net, .org , .edu, .ng and others.
Uses Of Custom Domain
There are many uses of a custom domain but am going to share you guys some, so let see.
It Is Used In Earning From Blogging
It Makes Domain Shorten And Simple, Example Of Domain Name is GURUSFOUND, While Custom Domain Is GURUSFOUND.COM.
Importance Of Custom Domain
There is a lot of importance of custom domain, so am going to give you them now.
1. Name recognition
Custom domains are good ways to brand your business and increase its visibility among your customers. They make your website memorable to visitors and improve the chance that they will remember your site's name and come back again. It also increases the chance that they will be able to recommend it to their friends and share it on social, thus improving your website referrals.
2. Credibility
Credibility helps you convert your online visitors to leads and customers. Getting a custom domain is a good signal for how seriously you take your business. It shows that you believe in your business enough to invest in building a brand and signals that your business might be around for a long time. This will make your online visitors more comfortable in trusting your business and ideally, purchasing your goods or services.
3. Custom emails
With a  custom domain, you can easily create custom email addresses that can boost the image of your business and make you look more professional. Custom emails can make your business seem bigger than it really is. It is also a great way to promote your business brand instead of promoting a third party brand such as Gmail, Yahoo or AOL.
You Can Create Your Custom Email Like admin@gurusfound.com here.
Now let go back to the topic. let me tell you again because some have forgotten it: How To Buy And Redirect A Custom Domain On Namecheap
How To Buy And Redirect A Custom Domain On Namecheap
In a nutshell, am going to tell you guys how you can buy and redirect a custom domain on Namecheap. so now let get started.
Requirements To Buy A Custom Domain On Namecheap
Phone/Laptop
Mastercard(ATM) With Funds Inside(Money)
A Very Good And Secure Connection.
After Gotten all the requirements above, then you are good to go.
Follow All The Steps Below To Buy A Custom domain from Namecheap.
Step 1
Firstly Go To Namecheap.com On Any browser, then you type in any domain name of your choice, then you click the search icon. indicated in the screenshot below.
After Clicking The Search Icon, it will redirect you to the domain result, where you will check if the domain is available or it has been bought.
so as you can see the domain I searched for is available, so you will click the add to cart icon, then you will see the domain in the cart, then you click view cart.
After clicking view cart, it will redirect you to the Shopping cart, where you choose the validity of your domain and others.
so now the next step is to confirm order, but the total amount to be paid is $9.60, so now $9.60 to naira? who knows that?
so $9.60 is #3229.88 in Naira, Make sure you have like #4000naira Inside Your bank Account.
Step 2
This step will be the continuation of step 1, so I stopped at the price of the domain in step 1, so let continue.
so after confirming order, then it will redirect you to where you will sign up, so fill in with your details to continue with the buying of the domain name.
after filling in with you details then you create account and continue. shown below.
After then it will redirect you to billing, then you scroll down to the payment method and filling with your bank details, you can also choose PayPal as your payment method.
After filling the bank details and your address, then you click continue.  Then you will redirect you to order page, then you will click confirm order.
And you will now be redirected to thank you page. The Page Indicates that you have successfully bought the custom domain.
What Next?
How To Redirect A Custom Domain On Namecheap
To redirect a custom domain in Namecheap is another tutorial on it own, but unfortunately, I don't have any unused Namecheap domain, so I couldn't write a tutorial for this.
But don't feel depressed I will give you a click from Namecheap support, that will teach you how to redirect A custom domain step-by-step, and if you are having any problem about ut feel free to ask through the comment box and I will reply to you, as soon as possible.
Click Here To Redirect A Custom Domain On Namecheap.
Conclusion
That the end of how to buy and redirect a custom domain on Namecheap, I hope everything is clear to you now, as for me Namecheap is still the best company to buy a  Custom domain at the cheapest rate.
Even My Blog Gurusfound.com's domain name was bought from them, it is very good to use, trust me and try it, am sure you won't regret.
Don't forget to share this to facebook, google plus, tweet it and stumble it.
Recommended Links
How To Create Custom Email Address Without Paying A Dime
The Ultimate Method To Apply For Google Adsense (2017 Edition)
How To Set SEO For WordPress Blog Using Yoast Plugin
How To Write An SEO Optimized Post (For Fast Crawling And Indexing)
What Bloggers Needs To Know About Alexa Rank