Whether you are a blogger or planning to start your blog, you need to be equipped with the finest tools i.e., laptop and mobile phone. There is a wide variety of smartphones and laptops available at the given moment which can make it a challenge to pick out the best one. This article discusses the most valued laptop computers and smartphones for the bloggers at the moment.
Best Laptops to Buy In 2017
From Apple's MacBook to Microsoft's Surface Pro, we have rounded up here the best laptops available in the market.
Microsoft Surface Pro 4
The lightweight and compact Microsoft Surface Pro 4 is perfect for any blogger who tends to travel a lot. The 12.3 inches PixelSense display with high contrast and low glare lets the bloggers work for the full day without straining eyes. It is powered by Intel Core i7 process equipped with 16GB RAM and 1000GB HDD capacity. There is also a kickstand to convert the laptop into a tablet, so you can enjoy both a laptop and a tablet. The introductory price of Surface Pro 4 is 899 USD.
Apple MacBook Pro
Packed with high-end features, the MacBook Pro is the high-tech laptop computer for the bloggers. Apple has integrated the device with the powerful 2.2 GHz Quad-Core Intel Core i7 processor with 16GB of RAM and 256GB of SSD storage. It has a 15inches touch bar display and it runs on macOS Sierra. Though the Apple computers are a bit expensive, the MacBook Pro is a reasonably priced masterpiece. The cost of the 15-inch notebook is around $1999 to $2799 varying with the features.
Acer Aspire R15
Acer Aspire R15 is among the highest quality and fastest performance laptops at the moment. It is powered by 2.7 GHz Intel Core i7 7200U and packed with 12GB RAM and 256GB storage. It comes with 15.6inches HD IPS display, 2GB NVIDIA GeForce 940MX graphics card and 9 hours battery life. The 360-degree hinge lets you use the laptop in your desired way. You can get this convertible laptop in around $800 from Amazon.
Dell XPS 13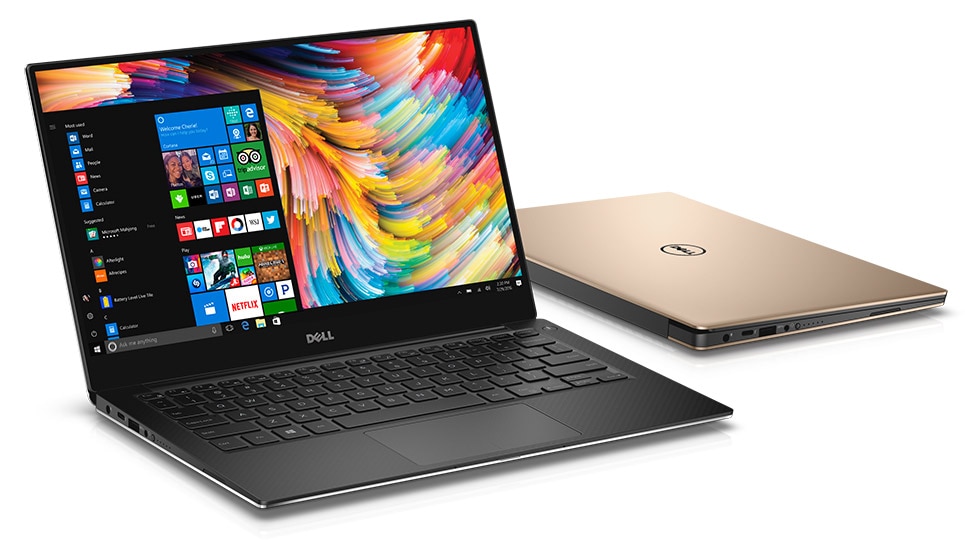 Dell XPS 13 is probably the finest laptop for the bloggers from Dell. The 13.3inches QHD Infinity edge and slim bezel touch display gives it a fascinating look and makes running movies and videos really amazing. It is powered by Intel Core i5 processor and comes with an 8GB of RAM and 256GB of SSD storage. This superbly designed laptop run on Windows 10 and costs around 1299 USD.
MacBook Air
Apple's MacBook Air is one of the great options for bloggers to look for. Powered by 1.6-2.7 GHz dual-core Intel Core i5 processor and equipped with 4GB RAM and 128GB SSD storage, the MacBook Air comes with multi-tasking abilities. It has a 13.3 inches LED display with a resolution of 1440×900 pixels. The average price of MacBook air is around $999 to $1199. Overall, this one is an inexpensive and feature-rich laptop you can consider looking at it.
Best Mobile Phones to Buy In 2017
We have reviewed top smartphones and found out the best mobile phones for the bloggers. Read on to know what those phones are.
Samsung Galaxy S8/S8 Plus
Samsung is the top Android phone manufacturer and the biggest competitor of Apple at the moment. Samsung's latest flagship phones Galaxy S8 and S8 Plus are the best phones for the bloggers and many other professionals. The premium design, fastest performance, batter cameras and solid battery make the smartphone a great option to buy. The 5.8 inches S8 and 6.2inches S8 Plus are packed with Qualcomm's Snapdragon 835 chip, 4GB RAM and 64GB storage. The S8 costs around $750 and S8+ is currently priced at $850.
iPhone 8/ 8 Plus
If you are an iPhone user and do not want to switch to Android, iPhone 8 and 8 Plus are the best options for you. With dual camera system and portrait lighting effects, Apple's iPhone 8 Plus is the best camera phone to buy at present. The smartphone offers the blazing A11 Bionic chip, versatile dual cameras, 5.5 inches display, a strong 11 hours of battery life, and wireless charging. This marvellous iPhone 8 costs around $849 while iPhone 8 Plus is around $949.
Pixel 2/ 2 XL
Google's Pixel 2 and Pixel 2 XL offer strong performance, Google Assistant and new Google Lens that can recognize the objects in your photos. The Pixel 2 gives you a bigger and sharper 6 inches display with the resolution of 2880×1440 pixels, Snapdragon 835, 4GB RAM, 64GB storage, 12mp and 8mp back and front cameras and 12-hours long battery life. The Pixel 2 comes in $649 and Pixel 2 XL costs $849.
HTC U11
HTC is known for its camera and the recently released HTC U11 is unsurprisingly among the best camera phones available in the market. It is similar to Google Pixel but has water resistance, better audio and squeezable edge. The smartphone offers 5.5inches high-resolution LCD display, Snapdragon 835, 12mp back camera and dust and water resistance. This smartphone is currently priced at $649.    
LG V30
The recently released LG V30 comes with a bezel-free 6 inches display with LG's new Plastic OLED panel. It has the Qualcomm Snapdragon 835, 4GB RAM, 64GB storage, 3300mAh battery and water and dust resistance. The dual rear camera with Crystal Clear Lens lets you get more realistic photos and the video effects and Point Zoom makes it a thrilling phone for video creators. The current price of the LG smartphone is said to cost around $700.
Hope this article would be helpful for bloggers in picking out the best laptops and mobile phones in 2017.    
Author
This is a guest post from theonespy.com by;
Angela Smith, a technology geek and love to write on digital media, computer/Laptop monitoring software tips and reviews.
To know more about her follow her on Twitter@latesttechblog