New to SEO? Can't Rank Very Well On Search Engines? Crawling And Indexing Problem? This is my Beginner's Guide to SEO.
I will teach you everything about SEO(Lol, I can't teach everything finish) But I will try to give you the best.
Many bloggers have many posts about SEO because it is the best way to get traffic.
Though we have the other way of getting traffic, all those ones are manual, the one from search engines are automatically and you will keep getting new visitors every day.
I hate manual things and love automatic ones.
People search information on search engines, thousands in a day, people from different country, city, nation, using different browsers, phones, PC.
How will it be if you managed to rank on search engines?
The prayer of all the bloggers is to rank on search engines, they detect that if that is possible, they will get more traffic.
And more traffic is equivalent to more revenue of the blog/websites.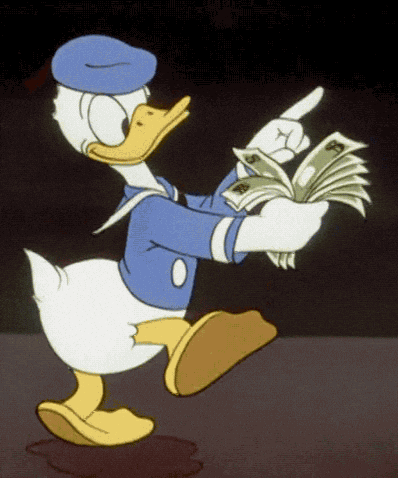 I remember what happen some hours ago, someone used google adsense's money to buy Samsung s8plus.
What is SEO(Search Engine Optimization)
SEO is defined by many bloggers and webmasters, it is defined by popular websites like Moz, ahrefs etc, but mind you, in all the definitions, you must have this term Search Engine.
SEO( Search Engine Optimization) is the process of getting traffic from search engines for free, naturally and automatically, getting new visitors per minutes.
Search Engines Like Google And Bing, contains the pages, images, and videos for specific search or query and rank according to most relevant considered by search engines for its users or searchers(people who search).
Search engines are the answer to arguments of some students, it is also the teacher of some people and the tutor of bloggers.
To use search engines is simple, just go to google.com, and input what you want to search, then press enter. and you will see results.
Then Let continue.
We are having two types of result, which some people(Even some bloggers) Didn't know.
They are:
Organic Results
Paid Result
Normally, You ought to get the meaning, but let me brief it.
Organic Result/UnPaid Results are the result that shows on the search engines without paying a dime, that is it is free.
While
Paid Results are the result that shows on search engines after paying, it is used by companies and organizations who want to rank for a particular keyword.
Organic results get 94% clicks, where paid results only get 6% clicks.
Types Of SEO
As you all know, as a good thing we will have the types of thing, in the universe, there is nothing that doesn't have it types.
So I will tell you the types of SEO now:
On Page SEO
On Page SEO  refers to all the things that you can do ON your website/blog to help you rank higher, such as page titles, internal linking, meta tags & descriptions, etc. it can also be defined as the settings you can apply on your website so that it is optimized for search engines.
Examples Of On Page SEO
1. Post Titles
The page title is one of the examples of on page seo because it is what you do on your blog to make your post seo optimized.
Without a post title, your post isn't seo optimized.
Your post titles are one of the most important SEO factors on your site. Each of your pages & posts should have its own unique title, which includes the main keywords for that page.
2. Meta Descriptions
Meta Descriptions simply means the way your post will show on google and other search engines.
There are many plugins that can be used for this, but I recommend Yoast SEO Plugin For You Because that what am using and others WordPress blogs are using.
Many people forget to include meta descriptions for their pages and posts. These descriptions are an important place to include relevant keywords for your content, as these are used within the search results when your page is listed.
3. Meta Tags
For each of your pages/posts, you can include a set of keywords in the form of meta tags. These should be all the relevant keywords of your content, which you will have researched previously.
I use a WordPress plug-in on my sites called 'Yoast SEO'. This allows me to enter all of my meta tag keywords, meta description and page title at the bottom of each of my posts before publishing. This simply inserts all of the information into your page HTML format for you, making your life a little easier.
4. URL Structure/Permalink
The friendly URLs for each of your pages/posts is highly recommended, as these bring better crawling. Shorter URLs seem to perform better in search engine results.
URLs that include targeted keywords, also perform better. The location of these keywords can also be a major influence.
The shortened URLs is easy to cram by people and you.
Example:
gurusfound.com/backlink is preferable than gurusfound.com/what-you-need-to-know-about-backlink.
You can configure permalink by clicking here.
5. Headings And Body
When writing your articles, you should break up your content into smaller sections & paragraphs to make it easier for people to read. These sections can be given heading, which is h1, h2 h3, and others
You can learn the usage of headings by clicking here.
6. Keyword Density
Including relevant keywords throughout your content is very important, as it helps search engines work out what your content is about. However, try not to excessively repeat and overuse keywords just for search engine robots. This can lead to your site being banned from search engines.
To avoid this, try to keep your keyword density to roughly 2-5%. If you find this hard, get out a thesaurus and broaden your writing vocabulary. This way, you are still writing about the same thing, without risk of being banned.
7. Image SEO
Using images within your content is a great way to make your site more visually appealing and break up boring chunks of text.
Images to help improve your site SEO, that what some don't know.
All your uploaded images have titles, so treat them just the same as your page titles. Including relevant keywords can help people find your site when searching on Google Images.
You can also include Alt Text and Descriptions for your images, making them even more useful with SEO.
8. Internal Linking
Internal Linking simply means putting your old posts link into the new one.
This is important because of many reasons, the search engine might not crawl your old post, but if you keep interlinking them, they will.
Others include:
User-friendly 404 pages
Fast loading pages
Mobile Friendly pages
Quality Content
Off Page SEO
Off-Page SEO refers to activities you can perform outside the boundaries of your website.  it is the opposite of on-page SEO (On And Off).
1. Link Building
Link building is the most popular and effective Off-Page SEO method.
This is referred to the process of getting external pages to link to a page on your website. It is one of the many tactics used in search engine optimization (SEO).
You Can get links using this my method.
Link Building is a broad topic, we have white hat link, black hat link, backlinks and the likes, you can continue reading about linking on Wikipedia.
2. Social Media Marketing
Social media marketing refers to the process of gaining traffic or attention through social media sites. Examples Of Social Media sites are facebook, twitter, and google plus.
You can read more about social media marketing on Wikipedia
3. Social Bookmarking
This is a way for people to store, organize, search, and manage "bookmarks" of web pages. Users save links to web pages that they like or want to share, using a social bookmarking site to store these links.
Read More About social bookmarking on Wikipedia.
Importance Of SEO ( Why SEO Is Important?)
Thousands of searches are made daily on search engines, what am I even saying, in a second if Google should shut down a lot of things will be damaged because the people who need information at the particular time won't be able to get it.
SEO is important because that is what people are using for marketing nowadays.
Especially when it comes to blogging, all blog/websites owners make sure their blog/websites is fully SEO optimized so that it can rank very well on search engines.
The reason is that they know the thousands of searches on the search engines, and if possible they rank for some, the search engines will redirect the people(Searchers) To the blog.
And with that the website/blog owner's income increases and get more organic traffic.
Some even use paid result.
The Problems In SEO
A lot of bloggers complains that their Blog's SEO is not good, Indeed, it is good.
One thing about SEO is patience, I remembered when I was on blogger platform, I destroyed my Blog'SEO  then, thinking that it is not working(Lol, When I was a kiddo).
SEO is a very long time plan, It takes time before you will see the result, but mind you there are some things you can do to make it faster, I will tell you don't worry.
SEO is like a Newborn, he/she crawl before walking, hairs will start growing gradually.
In a nutshell, SEO is like a kid(newborn baby).
So mind you, SEO isn't like a plane or jet, that will show result some hours after the action.
Especially backlinks, DA And PA It takes time before it will show.
Now, Let start the main post for today...
How To Rank Higher On Search Engines – Beginner's Guide to SEO
Now, the post is about to start, I am going to teach you the meaning of SEO, its importance, and some things related to it.
I will also tell you the types of SEO(On Page SEO and off page SEO).
Keep your mind at rest, you should be an SEO expert after reading this.
In this section, I'll discuss all points not only how you can make your website appearance in search engines but the techniques that will help you in ranking in SERPs (Search Engine Result Pages).
So you don't worry, just keep following.
1. Keyword Research
A keyword is a particular word or phrase that describes the contents of a Web page, it is also defined as the words that appear most in the post, both in the post title, headings and the slug.
Keyword research simply means searching for the most search keywords( Keyword which is searched most) With Low competitions(That means the one that many bloggers have written about or the one that bloggers aren't using in their posts).
Keyword research is what you do first of all most before writing a post because it will be inside the paragraphs, the post title, image alt attributes and others.
You have to make sure that the keyword is in the post title, paragraphs, image alt attributes so that you can rank higher for the keyword on search engines.
Top best Free Keyword Research Tool
The best free keyword research tool will be given to you now.
2. KWFinder
3. Jaaxy
4. Keyword Eye
5. UberSuggest
Top best Premium Keyword Research Tool
Some people prefer using the premium version because of some features, but as for a new blogger who didn't have much money, he can still be using the free keyword research tool for the main time.
But the premium is still the best.
3. Semrush
I have written a post on how to do a keyword research and I also have a video on how to do it.
So I will tell you how to get it.
Read More: Keyword Research
And you can watch the video tutorial on how to do keyword research
Don't forget to subscribe to the channel.
2. Write Quality Contents
Content is a backbone of on-page SEO, if you can scroll down to the types of SEO, under the examples of the on-page SEO, the quality post is mentioned also.
Google loves new content, that is why you will see google crawling some blog posts in seconds, I saw that once when I visited a blog, the post was crawled like 2mins after posting.
This is one of the factors of ranking an on SERPs, You post must be fully SEO optimized, well written and it is well attached with images.
The quality post also brings more value to the blog, because if your blog is having good posts people will come and comment on the post.
The post will be served for both search engines and the people.
Google Adsense even made this compulsory that a blog without post will not have ads displaying on it.
There are some factors that a quality post/content must have, they are listed below:
It must not be copied.
It must be well arranged.
A quality post must have headings, bold, blockquotes and italics.
It must have at least 2 images.
It must be long ( The minimum of 500words)
A quality post should have all the examples of the on-page SEO.
Read More: How To Write Quality Posts
Note: make sure you update your blog regularly so that the google bot and other search engines bot will be busy with your blog always.
And also make sure you update the old posts after some months because things changes and to avoid your post been outdated, you have to be informative and make sure you update all the posts.
That why I love entertainment bloggers, they blog 24/7.
3. Configure Permalink
Permalinks are the permanent URLs to your individual pages and blog posts, as well as your category and tag archives. A permalink is the web address used to link to your content. The URL to each post should be permanent and never change — hence the name permalink.
The Settings Permalinks Screen allows you to choose your default permalink structure. You can choose from common settings or create custom URL structures. You must click the Save Changes button at the bottom of the screen for new settings to take effect.
Example
Set permalink as,
https://yourdomain.com/create-a-blog
Instead of:
https://yourdomain.com/p=1234
Your keywords have to be in the permalink, some people are selfish they will want to spam the permalink with keywords, it is not permittable, you have to keep the permalink short and simple.
The main Importance of Permalink is For shorten links, on my blog here, I make sure my permalink is short, must of the links to my post, I know them offhand.
Read More: How To Configure Permalink
4. 
Title Optimization
The title tag(Also known as post title) is what all the people and the search will firstly see before they will read your post.
Assuming if the post title isn't well written how do you want to encourage people to read it.
The title tag or post title must also be catchy so that people will click it immediately the see it.
The title rules:
You should use less than 55 characters for your titles.
Make sure your keywords are relevant for that page/post.
Never use a special character such as ($, &, %).
Don't Use Call to Action (Call Now).
Don't use same title/catchy lines for every page.
Using How-To, If you study the professional bloggers' post, you will notice that almost all of them uses how-tos, it tells the people that the post contains how to do a particular thing.
Using Numbers, such as Top 10 Best Android Apps For Bloggers. However, many professional says that using even numbers in titles always work.
Using Catchy Lines, catchy titles always work, I said this earlier.
Using Worth $1k, as people want thing free so probably engage in these types of posts.
so you have to make sure it is correct and accurate.
5. Meta Tags And Descriptions
The Meta description is what people see after titles when searching on search engines.
Meta Descriptions simply means the way your post will show on Google and other search engines.
There are many plugins that can be used for this, but I recommend Yoast SEO Plugin For You Because that what am using and others WordPress blogs are using.
Many people forget to include meta descriptions for their pages and posts. These descriptions are an important place to include relevant keywords for your content, as these are used within the search results when your page is listed.
For each of your pages/posts, you can include a set of keywords in the form of meta tags. These should be all the relevant keywords of your content, which you will have researched previously.
Meta tags play a vital role for people engagement and help in improving CTR (Click through Rate).
It also sends some search engine ranking signal as well, because Google spiders read the description in meta tags more rapidly when a searcher enters a query in a search box.
6. Internal Links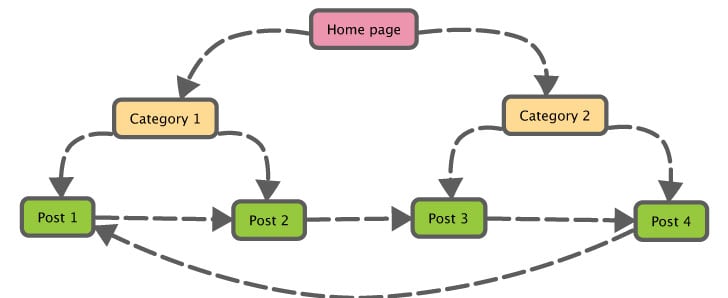 Internal linking is in which you place a link in your content to direct readers to other web pages of your website.
As you are linking to the old post, search engines will be crawling the pages you are linking to on your post.
That is why it is good to link back to the homepage so that Google will keep recrawling everything.
Beside this, it has a big implementation in search engine rankings, just that link need to be relevant to post and many people ignore it.
One of the advantages is that it decreases the bounce rate.
Bounce rate is the percentage of visitors to a particular website who navigate away from the site after viewing only one page.
If your bounce rate is coming down, Google will feel happy and think that people really love your content by staying on your blog for a long period of time.
Due to that, they will give you promotion on SERPs.
Best Practices for internal linking
Use Keyword in Links.
Always use related keywords to that page where you are directing users.
Keep It Short.
Always keep your internal links catchy. Catchy lines directly attract the mind to open it and see what is in it. So, prefer to use catchy lines because even not interested users will also click.
Don't link the page you're already on.
7. Backlink

Backlinks are the backbone of off-page-SEO. It is under the link building.
Backlink, the most important and highly affecting ranking factor, it is the most needed tools in SEO, without this forget about ranking on search engines.
The more quality backlinks you have, the more you will go higher in SERPs. In Backlinks focus more on quality and then quantity.
Importance Of Backlinks
There are a lot of important of backlinks, it is having a lot of advantage, but to the website/blog ranking, and the website/blog itself.
The importance is listed below:
Improves Organic Rank
Organic Rank simply means rank on search engine, this tells us that if you are having a lot of backlinks your blog will rank higher on search engines like google.
I said this earlier, at the heading of the post, without backlink your blog can't rank on search engines.
Fast Crawling And Indexing
Indexing simply means when search engine bots come to your blog to make your post be on the search engine while crawling is done before indexing. So if you are having backlinks your posts can be crawl and index an hour so after it shows up on the search engine.
Some blog posts are crawled and indexed after 3seconds of posting, that the work of backlinks.
More Traffic
SEO is the best way to get traffic, both day and night, so if you have backlinks, you will rank higher on the search engines, and as you are ranking for keywords and people keep clicking it, then you get traffic.
Read More: How To Create/Build Backlinks
8. 
Image Text is always beneficial for search engines. The image is very helpful to drive traffic to your website because many searchers do an image search.
Every image must have an ALT tag. The ALT tag should be defined in a well-mannered way which accurately describes the image and should have keywords which are relevant to your website (but only if the keywords are relevant and accurate for the image).
When you are doing this you have to keep somethings in mind. Image files should be descriptive; not string or numbers.
The words you use should accurately define the image and also place keywords within the description.
Describe alt text as, what is in the Image and use keywords if it is relevant to the image.
If you properly placed the images tags and file names, then through this you will not increase SEO value of your website but also might get traffic from image search engine.
Google cannot read images that is the main reason why you need to put the text and alt tags.
How To Rank Higher On Search Engines Than Your Competitors
After crawling and indexing of your contents(Posts), The next is to rank higher on search engines, some bloggers thought that after crawling their blog posts, everything has been done.
My brother, that is a capital NO
After publishing a post, you have to fetch backlinks to the post itself, so that it can rank higher on search engines.
According to the post title: How To Rank Higher On Search Engines Than Your Competitors, The post title is really good right?
There are some things there to be explained, let me quickly do that before the continuation of today's topic.
Who are the competitors?
Competitors are a blogger like you, blogging the same keywords, popular like you.
Competition occurs in many ways, places, either in class or in the blogosphere, in class, the first and the second are into a competition.
In blogging, if you rank for a keyword than a person who is ranking for it for many years, but you just come from nowhere and ranked above him.
That is now a competition between you and the person.
The screenshot below will show the competition between gurusfound and ogbongeblog.
so after knowing the competitors, we are good to go.
The competition start from when a primary school student bring rice and beans while the other bring rice and plantains on Monday, by Tuesday, the both will try as much as possible to be good also.
What are Search Engines?
Search engines is a software system that is designed to search for information on the World Wide Web.
The search results are generally presented in a line of results often referred to as search engine results pages (SERPs). The information may be a mix of web pages, images, and other types of files.
Types Of Search Engines
There are many types of search engines, but I will give you the top best search engines, according to their hierarchy.
The best search engines are listed below:
Others include; ask.com, mama.com etc.
Importance/Benefits Of Search Engines
There are many benefits of search engines, many people are using the search engines every day, especially on Google.
The importance are listed below:
It provides vital information to the people.
It solves people's problem
It is the best teacher for some people.
There are others benefits of search engines, you can think about that or search about it.
Now, Let start the main post after knowing the points in the post title, I'm talkative, right?
People said that but I don't believe.
The post commences.
How To Rank Higher On Search Engines Than Your Competitors
So let start the deal, to rank higher in search engines than your competitors, you need to do something.
To rank than your competitors isn't easy because your competitor's blog is older than yours and in SEO,  so you can't rank in than them if your blog is newly created.
The explanation of my story is that New blog can't rank than the old ones.
The best methods to use are listed:
1. Write Relevant Posts/Contents
When you write quality and relevant posts, you will get two benefits both from the search engines and the people(Viewers).
So you have to write very long posts, to make the post rank higher than the competitors own, you have to make sure, the content is longer than the competitors own.
If his/her own is 2000words, you have to make it something like 3000words.
You have to make sure the post is filled with most searched keywords and well written.
And make sure it is well interlinked and it is SEO friendly, The images, videos, and infographics have to be attached to the posts.
You have to make sure, you create a very good and useful post.
Google love fresh content for their searchers.
And make sure you update your blog regularly.
Usage of image title and image alt attributes, make sure they also contain your keywords.
2. Get Backlinks To The Post
Backlinks are crucial in SEO and ranking on Google, the backlinks is a great tool, that all the bloggers need for their blog.
Backlinks are incoming links to a web page. When a web page links to any other page, it's called a backlink.
You still need to get backlinks to the post, but some people thought after getting links for their domain that is all.
But it is a capital NO.
The best way that the bloggers are using to get backlinks is sharing posts and others blog linking to their posts.
If you have the best quality post, people will be linking to it.
sharing is caring, as you are sharing posts, people will feel as if, they are precious to you.
As you are getting backlinks, you will get DA and PA, because you will get the both as you are getting backlinks from other websites.
The DA (Domain Authority) And PA(Page Authority) Is gotten from trusted websites.
3. Improve Websites Speed
There are many ways which you can use to improve your blog/websites' s speed, the best way is using a w3 cache plugin.
But there are some themes like the newspaper WordPress theme, it is having many codes in it.
You can use AMP(Accelerated Mobile Page) On the blog.
As we all know, Google is smarter.
They create this amp for bloggers whos blog is very slow, it appears when /amp/ is put at the back of the post.
To activate the plugin, go to plugin dashboard, then install and activate AMP.
Then you can search for what to do if you know you cannot configure it.
4. HTTPS Is Crucial
The Meaning Of HTTPS(HyperText Transport Protocol Secure); The protocol used to access a secure Web server. When https:// is used as the prefix of a Web address rather than the common HTTP://, the session is managed by a security protocol, which is typically SSL, and the transmission is encrypted to and from the Web server.
As you can see my blog isn't available for hours, the reason is that I was activating my https using CloudFlare.
It is very simple.
I will write on how you can do it for your blog too.
Google and others search engines rank blog posts with because fo this https, I mean if you don't have https and your post is well written, and your competitor is having.
He/she can outrank you with that because all websites with https are secured and google and other search engines, loved very secured websites/blogs.
Recently blogger blogs aren't opening while using glo network but as people are changing to https it is working efficiently.
5. OFF Page SEO
Off-page SEO refers to techniques that can be used to improve the position of a website in the search engine results page (SERPs).
I have a post that teaches more about On page SEO and off page SEO. You can read Now.
The off page SEO to be done after writing posts are;
Link Building
Link building is the most popular and effective off-Page SEO method.  Basically, by building external links to your website, you are trying to gather as many backlinks as you can, so that you can bypass your competitors and rank higher.
And if you can remember, I told you backlink is also needed for ranking on search engines.
You can check how to start link building.
Social Media
Social media is part of 'off-site SEO' and if you think about it.
it's also a form of link building. It should be noted that almost all of the links you get from social media sites are "nofollow" but this does not mean that they do not have any value.
This is also part of what have said earlier, you will keep sharing your posts on social media like facebook, google plus, LinkedIn and others.
The main reason why you should keep posting on social media is that most of them are having 100DA And 100DA, so you have to keep sharing there.
The main reason of the da and pa is that it tells google the actual amount of traffic you are getting on your blog.
Social Bookmarking
Social bookmarking is not as popular as it used to be in the past.
Even it takes me a long time to know they exist.
Sincerely, it is one of the best ways to drive traffic to your blog. and backlinks
Depending on your niche you can find websites like reddit.com, stumbleupon.com, scoop.it, and delicious.com (to name a few) to promote your content.
Conclusion
What have you gained since when you started reading this?
Does it deserve a comment?
To become an SEO Expert, you have to read a lot about SEO from different blogs.
You have to read ebooks, ask questions from others and do many things.
As a blogger, you have to do more researches about what you don't understand.
You can read my other posts on SEO through my SEO Category.
If you are having any question feel free to ask and I will answer you.
Goodluck.