[dropcap]K[/dropcap]eywords is a very wide topic, that has been explained by many bloggers, but I will give you a post on that today, the most important part of the keyword is Keyword Research.
Some bloggers find it difficult to rank on the first page with a keyword, that should be so, even my new blog is ranking for some keywords now.
The Position is still low, though.
keywords are what will be to determine if your seo is good or not because it is what bloggers/webmasters asked for whenever you keep telling them that your blog has a very good seo.
Bloggers and webmasters use some tools like semrush, to know the keywords their competitor is ranking for.
I will give you the tools used and also give you some tools that can be used for keyword research.
I will try all my possible best, to make sure that you understand this broad topic(keyword).
Ranking for a keyword isn't easy, you have to make sure you put the keyword in the post title, headings and the slug of the post.
What Is Keyword?
A keyword is a particular word or phrase that describes the contents of a Web page, it is also defined as the words that appear most in the post, both in the post title, headings and the slug.
According to Wikipedia: Keyword means a lot, but I bring some that are related to Blogging.
Keyword (linguistics), word which occurs in a text more often than we would expect to occur by chance alone
Keyword (computer programming), word or identifier that has a particular meaning to the programming language
Keyword (cryptography), word used as the key to determining the letter matching of the cypher alphabet to the plain alphabet
Index term, a term used as a keyword to retrieve documents in an information system such as a catalogue or a search engine.
According To Moz: Keywords are ideas and topics that define what your content is about. In terms of SEO, they're the words and phrases that searchers enter into search engines, also called "search queries." If you boil everything on your page — all the images, video, copy, etc. — down to simple words and phrases, those are your primary keywords.
What are long-tail keywords?
Long tail keywords are those three, four and some times as many as five words keyword phrases, that was specified with the post title, eg. create free blog.
some bloggers even copy all their blog post title and paste it into the search engine.
And they will think they are ranking.
As a blogger, you should think of the way people can search a post on a search engine.
You should choose Long-tail keywords because it has less competition, that simply means bloggers are not fighting for that keyword(I mean competition, not physical fighting)
How To Do Keyword Research
There are many tools that you can use for keyword research, but as for me, I use a google chrome extension on PC.
But some people prefer using tools for it.
To do keyword research, you need some tool, I will give you the tool now.
We have the two types of tools, the premium and free version, I am going to give you the both.
Top best Free Keyword Research Tool
The best free keyword research tool will be given to you now.
2. KWFinder
3. Jaaxy
4. Keyword Eye
5. UberSuggest
You can just click on their link, then you enter the keyword like Create a blog, then it will give you something like the percentage of the searches every month, the keyword's CPC(Cost Per Click), and The keyword Competiton(It means the percentage of bloggers who have the keyword already).
Top best Premium Keyword Research Tool
Some people prefer using the premium version because of some features, but as for a new blogger who didn't have much money, he can still be using the free keyword research tool for the main time.
But the premium is still the best.
3. Semrush
same thing applicable to this premium keyword research tool, it will give you something like the percentage of the searches every month, the keyword's CPC(Cost Per Click), and The keyword Competiton(It means the percentage of bloggers who have the keyword already).
but trust me, this premium keyword research tool has a whole guide on how to use their tool after paying, so you don't have any problem after paying them.
Why Do We Do Keyword Research?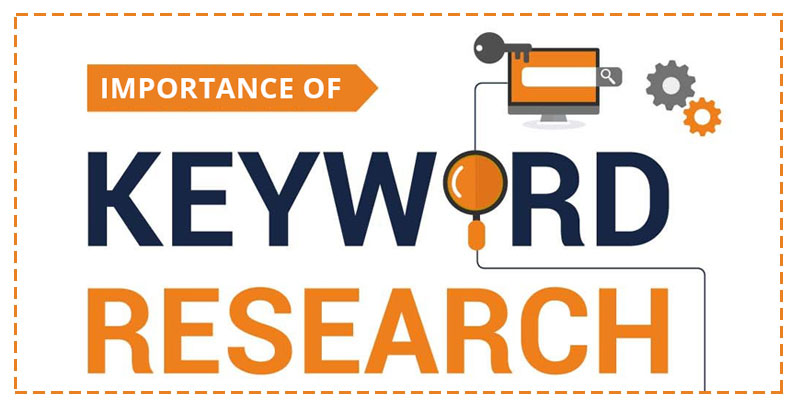 As you all know there will be some advantages of the keyword research to  the blog, so I will give you those advantages now
Choosing A Post Title
Before you will decide to write a post, you have to do keyword research first, after getting the keyword you will fill it with the post(Not everywhere In the post, if you put it too much that is an offence).
Hence, We do keyword research so as to get the post title, For example, if you choose to create a blog as the keyword, you have to add some words to make it a post title.
Knowing Details About A Keyword
Yes, This is also one of the reasons why we do keyword research, bloggers will rather go for the most searched keyword with higher CPC and with low competition, instead of going for a poor keyword.
More Traffic
As soon as you ranked for a keyword and people are searching the keyword daily, then you will get more organic traffic to your blog, and with that, you have more revenue from your blog.
How To Improve the keywords ranking
This should be another topic on it own but I want to write with this keyword research because it is related to it.
Now Let start.
To rank for a keyword there are many things you need
1. keyword In Post Title
It is essential for you to put your keyword inside the post title because it is the heading to be displayed on search engines.
you have to make the post title simple, not too much of words, you can also put others ranking keywords with it.
2. Adding Of Keyword In Meta Description
This is what is shown on Google and other search engines as an advert to your blog, you have to optimize it with ranking keywords so that your blog will show up whenever they search about or something related to the keyword.
3. Keyword In Slug
You have to keep your slug short and simple, the slug simply means URL to the post, eg gurusfound.com/keyword-research/ The /keyword-research/ is the slug there, you have to make sure that your keyword appears there and make it short and simple.
Other Ways Includes:
Keywords in headings
keywords in comments
Putting Of Keywords in Image alt attribute and title.
Building of Backlinks
Conclusion
I hope you enjoy this tutorial from the beginning? you have to keep doing this when every you want to write a post.
This is one of the reasons why you see some bloggers updating their blog seldom.
You have to sit down and think about what you will write, not just that you will wake up and start writing, it isn't done like that.
If you have any problem with this, feel free to comment and I will reply.
I think with this, you should get more organic traffic from search engines.
Goodluck.